Tribute to the most beautiful workers∣and China Commendation Conference
2023-05-30
The spring breeze brings warmth and the sun is shining. China Energy Conservation Technology Group solemnly held the "May 1st" International Labor Day and China Commendation Conference in the Group Plaza. Recognize outstanding employees who have made outstanding contributions to various positions in the past year and epidemic prevention personnel who have been on the front line in epidemic prevention and control.
Encourage all employees to be more motivated, more united and cooperative, and more conscientious. In the work, work together to establish the image of Shenzhou, accelerate the development of Shenzhou, and make new contributions to the strength of Shenzhou.
At the meeting, the chairman, general manager, senior manager and other leaders attended the meeting and delivered speeches, extending holiday greetings to all members of the group and its subsidiaries, and paying high respect to the commended model workers, advanced individuals and anti-epidemic pioneers.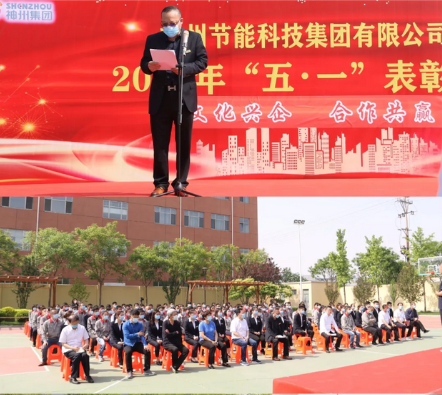 At 9:30 in the morning, amid the majestic national anthem, the "May 1st" commendation ceremony kicked off. The conference solemnly commended 8 model workers, 53 advanced individuals, and 46 anti-epidemic pioneers. The leaders of the group will issue certificates of honor to the representatives of the commended personnel and take a group photo.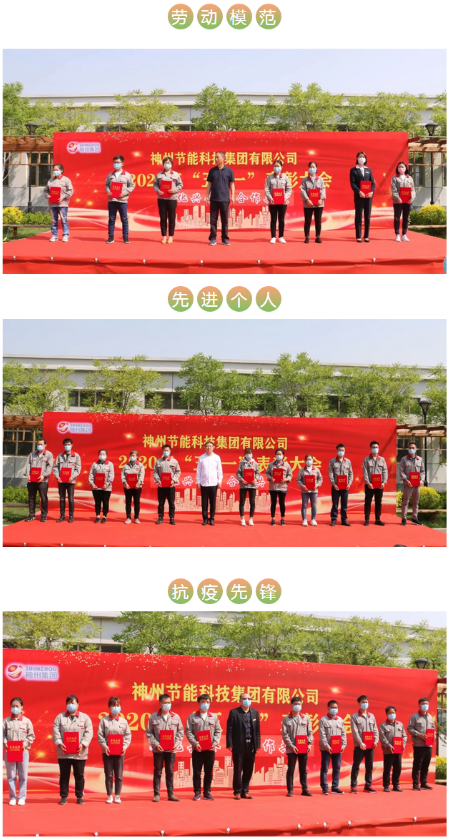 The conference also commended departments that have made outstanding contributions to the fight against the epidemic. The bonuses of each department are used for team building, used to enhance the cohesion and combat effectiveness of the team, and unite and cooperate for the development of the group.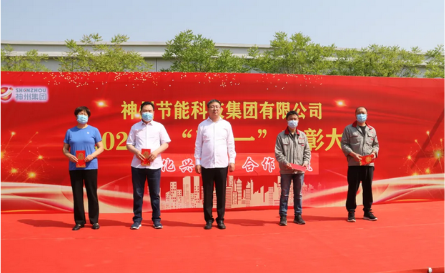 The employee representatives read out the advanced deeds report of the commended personnel. He expressed his determination that he will continue to make persistent efforts, for the development of our Shenzhou cause, go forward courageously, and create new achievements.
At the end of the conference, the chairman and general manager pointed out: advocating labor, respecting workers, and showing new trends in leading the times. Carry forward advanced models and always maintain a positive state of striving for progress. China Group organizes to strengthen and guide the broad masses of employees to use advanced models as benchmarks, learn from advanced models, and make honest and diligent work a common practice. Everyone should strive to be the advanced and the forerunner, and create new achievements in the courage to take responsibility.
We must cherish today's honor, make persistent efforts, and further give full play to the backbone, exemplary and leading role, and continue to write new glorious chapters in our respective posts.
Waving April, ushering in May, labor is the most glorious, labor has created the world, pay tribute to the working people, spring blossoms, blessing the prosperity of the motherland.